We acknowledge the traditional owners of the Wurundjeri, Boon Wurrung and Bunorong land of this Kulin nation.
Call to Peace project production story, early March 2022. 6 mins.
Project dates: 27 March – 12 August 2022
Project location: Corner Clarendon & Coventry Streets, South Melbourne.
Call to Peace Facebook page.
Call to Peace was a temporary public art installation in the heart of South Melbourne by Soviet-born, St Kilda-based visual artist Nina Sanadze. It was launched on Sunday 27 March by the Wurundjeri Foundation, City of Port Phillip Council , Boîte World Music and with help of many volunteer choirs, performers and community members. Documentation of the opening even here.

The project invited members of the community to come together to a safe place to experience the beauty and humanity of others through art, even if their views are not shared. The installation was designed as a kind of a public theatre for grassroots performances, gatherings, workshops, rehearsals, jamming, meeting, talking and just being together. A place to make a wish for peace and tie a ribbon with a message to the sculpture, like a wishing tree.
Call to Peace project is one of six winning artworks in the City of Port Phillip' s Reimagine – Activation Design Competition, an initiative to explore and recontextualise use of local public spaces. Its purpose is to improve the look and feel of existing public space through projects that increase/engage pedestrian foot traffic and increase economic activity in local neighbourhoods. "Call to Peace project aims to bring a sense of hope, beauty, empathy and unity," Sanadze says.
Nina Sanadze started working on the monument in November 2021. The sculpture, an Amazonian-looking windswept woman with outstretched arms calling for peace, replicates and revives a historic, Neo-classical Soviet post-World War II monument of the same name by Valentin Topuridze.
"I sensed an urgency and a strong pull to make this sculpture in response to the growing tensions and the increasing polarization around the world. In an eerie development of political events, by the time the sculpture was ready in my studio in February 2022, Russia was about to invade Ukraine, giving this sculpture a new meaning and an even greater urgency. The mother figure is here to remind us of the horrors of war she has seen and that history that should not be repeated." Sanadze said.
Conceived as a 'live' monument, it challenges the idea of a traditional monument itself through a number of strategies. Sanadze uses scaffolding on wheels as a visual and conceptual device to question impermanence of monuments and their place and meaning in today's landscape. "The scaffolding on wheels creates uncertainty about whether the monument is being repaired, constructed or pulled down. The structure is also welcoming and looks like a place of social gathering and grass-roots assembly with a scaffolding-style table, found chairs and milk carts around it. " Sanadze says.
Originally, Sanadze sculpted the Call to Peace figure model in clay and the sculpture is exactly her height. "In a way I feel she is me … I am a tall Amazonian-looking woman, a mother, who has experienced war and terrified of it … calling for peace! And I am even more terrified that suddenly, in an uncanny turn of events, this history is coming back and it's even taking place geographically in the same place as the origins of the sculpture."
Sanadze lived through four years of war – firstly when Russia resisted Georgia's declaration of independence, and then the two years of civil war that followed.
The sculpture is made from impermanent, collapsable materials like polystyrene (figurative element), scaffolding, fabric and found chairs.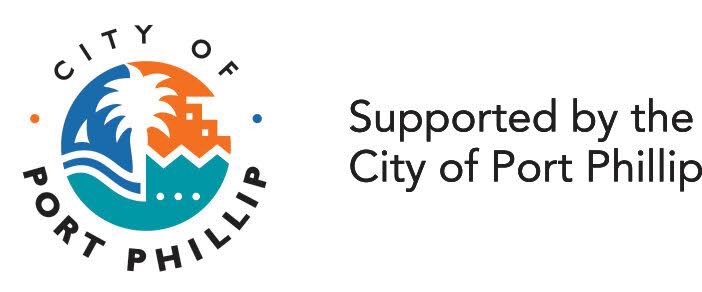 Background statement by Nina Sanadze
As a neighbour and a family friend, I grew up in the studio of a very prominent monumental sculptor Valentin Topuridze (1907-1980) in Georgia, USSR. After the fall of the Soviet Union, I saw most of his public sculptures torn down. The violent fall of the country and the civil war that followed in Georgia had a great effect on my early teen life. Fleeing to Russia as a refugee in 1992 and eventually migrating to Australia in 1996, civil war has had a lasting effect on me, displacing me, depriving me of education, and instilling a sense of fear.
I returned to Georgia in 2018 to stage an installation 100 Years After, 30 Years On, using Topuridze's surviving studio archive consisting of about 100 small and fragile plaster moulds and models, all that remained. Since then, an iteration of this installation titled Apotheosis travelled around Australia and was exhibited in Melbourne, Adelaide and Brisbane and winning a prestigious Churchie award in 2021.
I have based my new work, Call to Peace, on one of Topuridze's sculptures with the same title. The title and shape of it appealed to me. I am fascinated by the fact that Soviet sculptures (despite of the evil some of them represent) can teach us so much and remind us of history. I often use replicas or original artefacts as my artworks as witnesses and evidence to review history, both personal and political. I am interested to reexamine them now after time has passed and subvert them toward something hopefully positive. They seem to be relevant even here, in Australia. Valentin Topuridze's original bronze sculpture, Call to Peace, still stands on the roof of the theatre in Chioatura, a town in Georgia. It was made in 1948.
I think that Topuridze was extremely fond of Greek and Roman classical sculpture and this particular figure is clearly based on the famous Greek sculpture of Hellenistic era – Nike of Samothrace, dating back to 2nd century BCE. It is housed in the Louvre in Paris and there is also a copy in the Pushkin Museum in Moscow. Sculptures of Nike as a winged goddess of victory would have traditionally been displayed on the prow of the ship and symbolised victory at sea, with the wind being a symbolic force to resist. We can sense this by her pose and windswept dress.